The Van Speijk 32 is a longboat. This large sloop type was used from the early nineteenth century as a dinghy to fetch food or water or to lay out anchors. The Royal Navy also used the model with its frigates. The Van Speijk 32 combines the traditional look of a longboat with comfort and speed.
The boat is 100% made in Holland, with great care given to the finish. Also, the sloop is semi custom-made, which means that your own wishes can be fully implemented. The hull is made of a lightweight sandwich construction; a core of Corecell (a closed-cell foam) is enclosed on both sides by a robust laminate of fiberglass and epoxy resin. This makes the vessel strong, stiff and light. The whole is covered with 3 mm teak spruce veneer, which is glued with vacuum technology and
impregnated with clear, colorless epoxy resin. The Van Speijk 32 reaches a top speed of 20 knots in plané thanks to the wing placed under the stern.
Carefree ownership
The appearance of the Van Speijk 32 is really special. You would swear it is a wooden boat. But that's because of the beautifully processed 3 mm outer shell. Not maintenance free but low maintenance. You don't have to worry that the hardwood teak veneer will rot, because it is beautifully protected locked in the epoxy resin.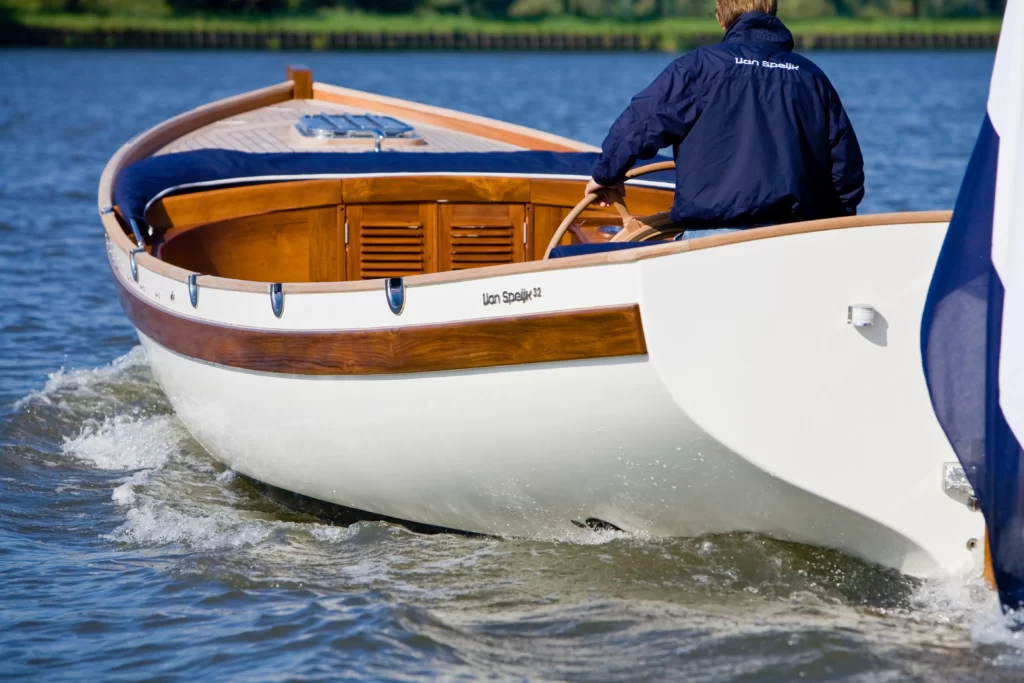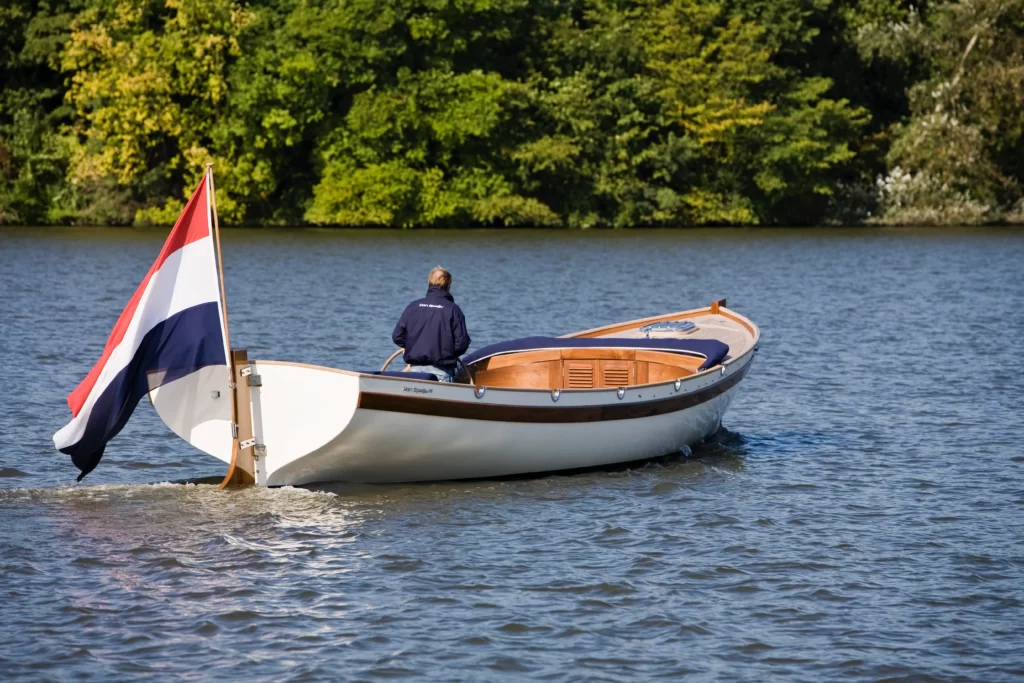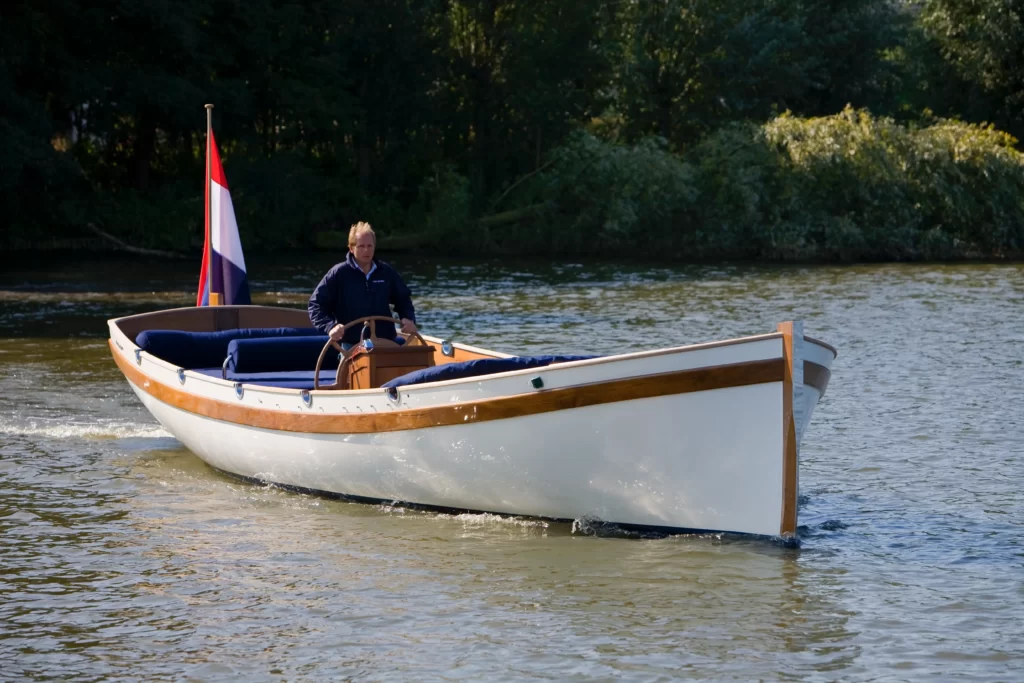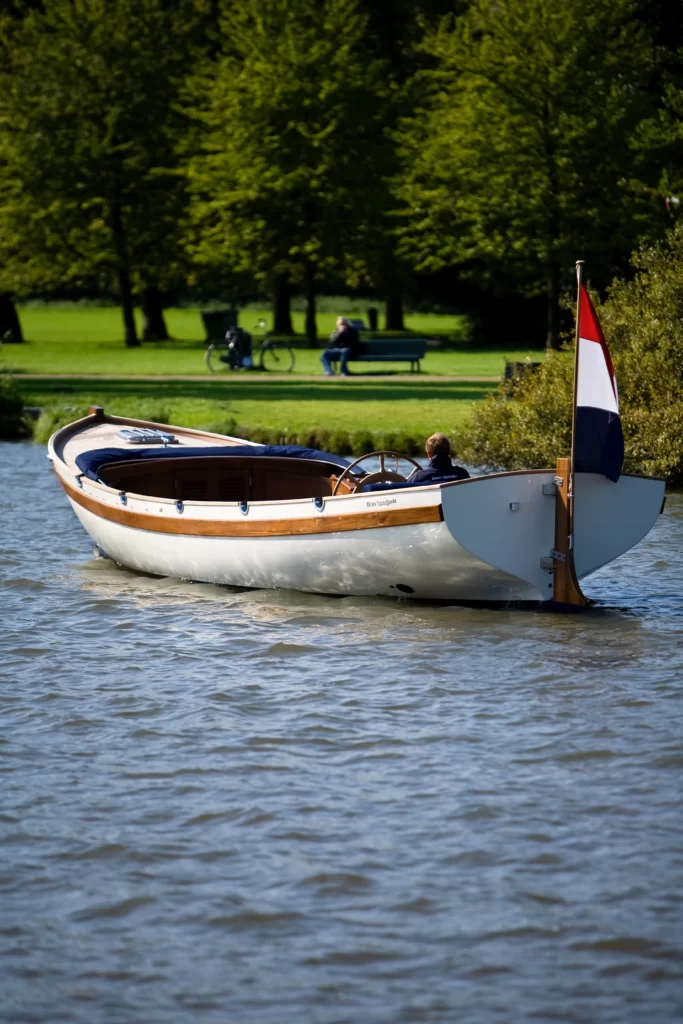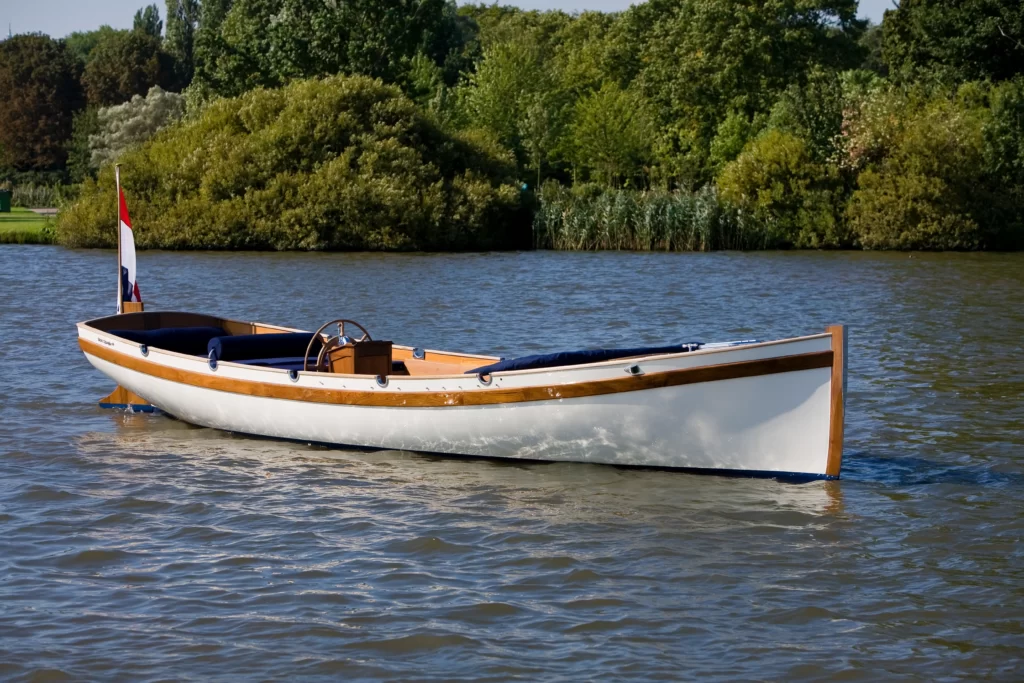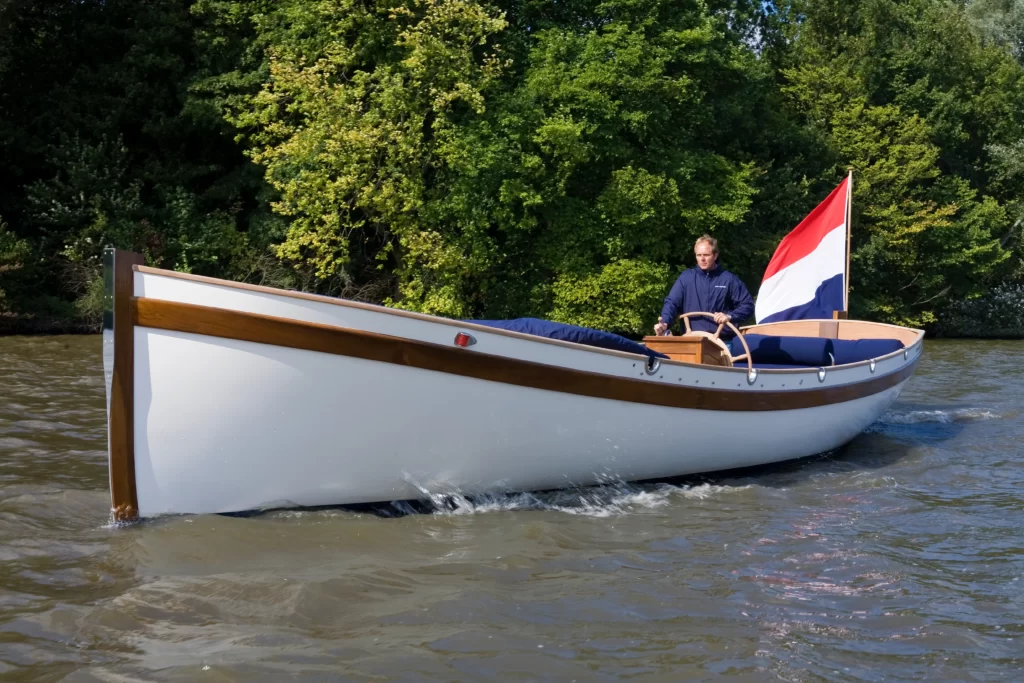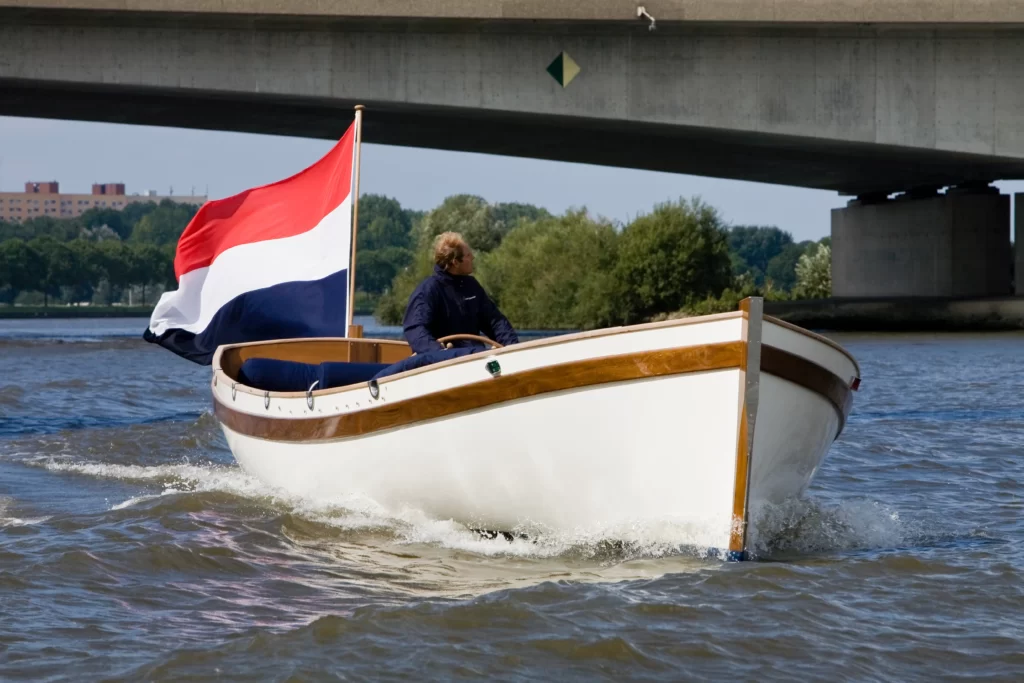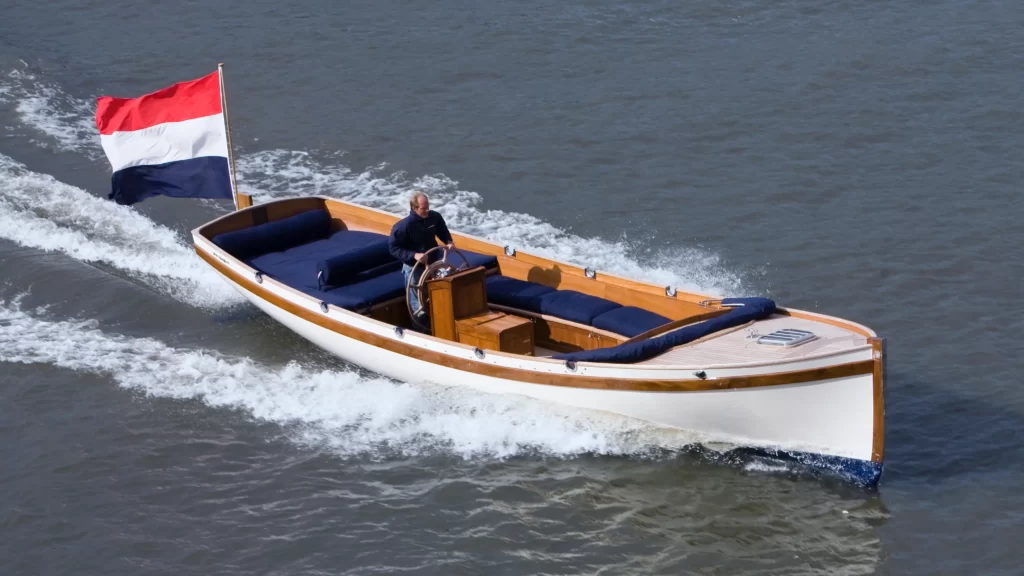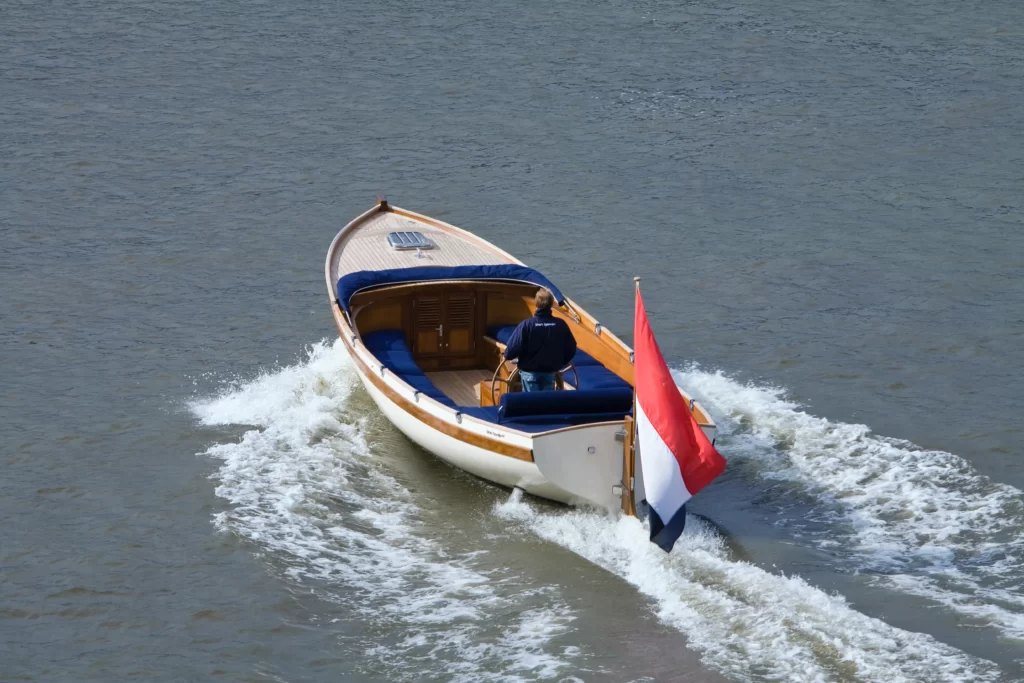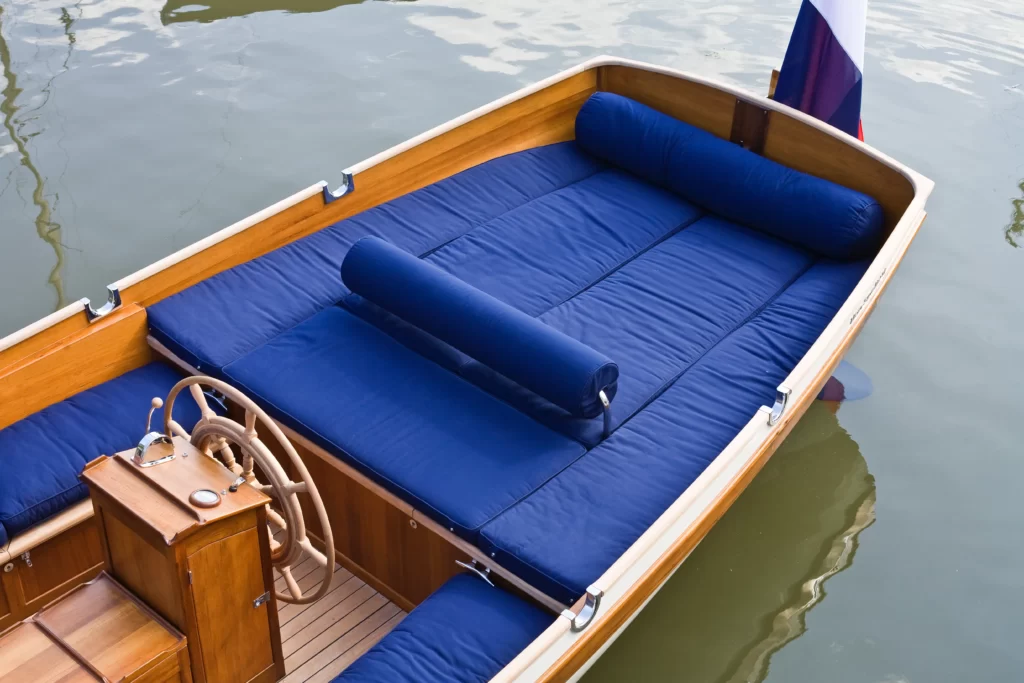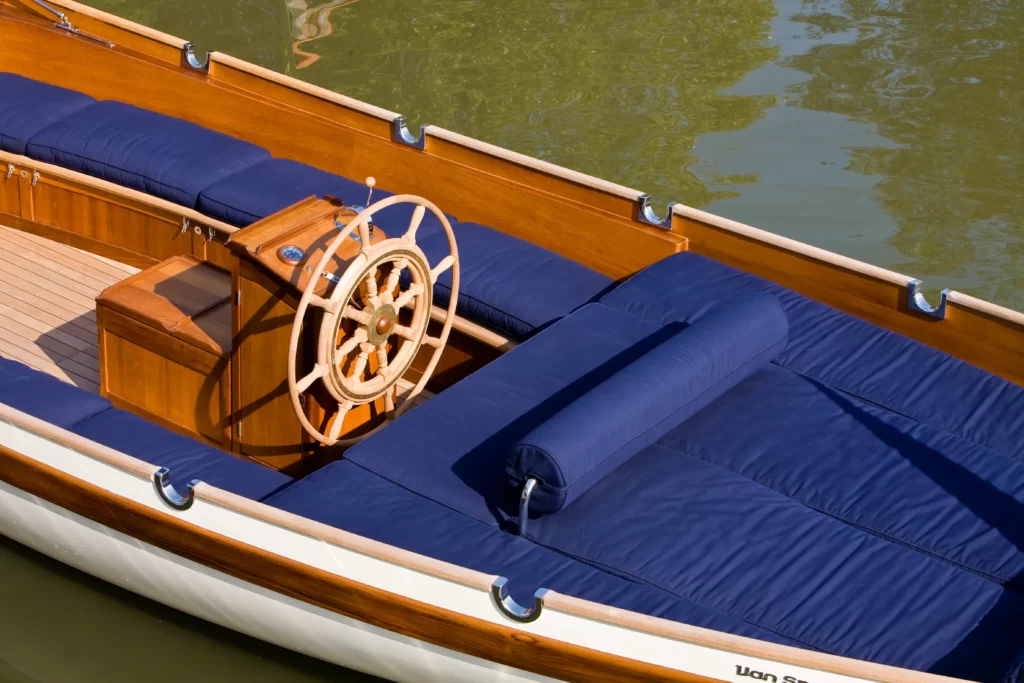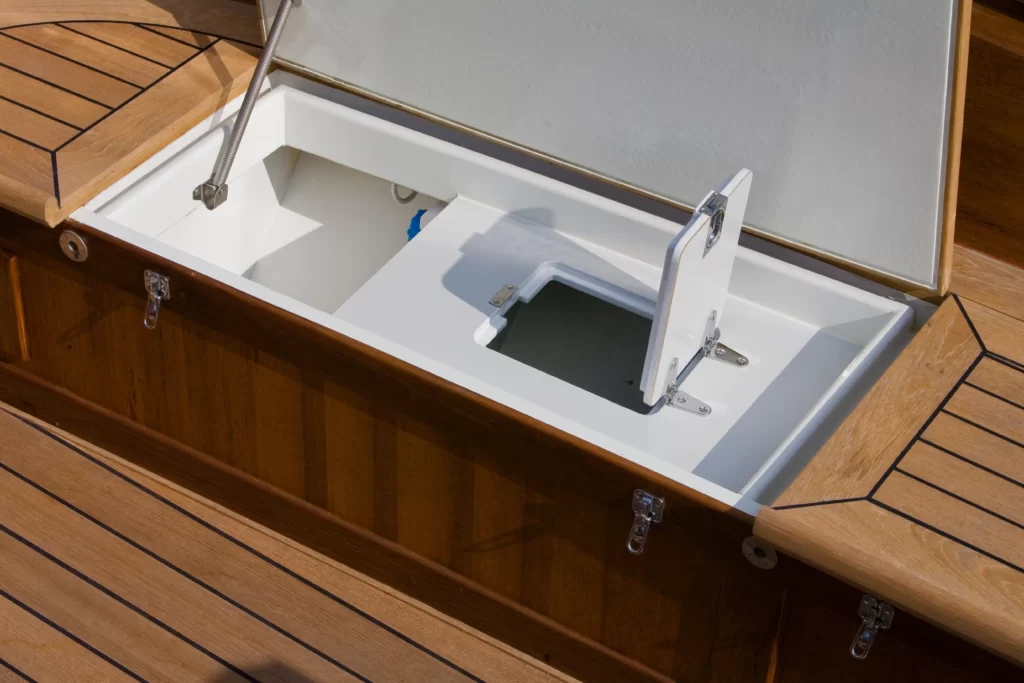 The styling
The interior of the Van Speijk 32 is entirely made of teak, but solid. The floor, benches and decks are beautifully laid with limewood, and the whole thing exudes an air of craftsmanship. The toggles of the bench covers are done in the atmospheric bronze and the spaces under the benches are ventilated thanks to beautiful louvered shutters.